300 Hour Yoga Teacher Training - Online
Advanced Course to deepen your practice and to teach world wide - Launching soon
300 Hour Yoga Teacher Training - Online

Our online 300-hour Multi Style Yoga Teacher Training Course is an intensive and elaborate program designed to give you the knowledge, skills, and confidence to teach yoga classes based on the Ashtanga Yoga Primary Series and Hatha Yoga with Pranayam and Yoga Philosophy. With a certain commitment of you this will give you not just the knowledge but the skill and confidence for you to become an excellent yoga teacher and the necessary eligibility for the same on a global level. You will also learn about the history of Indian culture and tradition and will be introduced to the traditional Hatha yoga and Ashtanga yoga practices.
Our online yoga teacher training courses are based on the eight limbs of Ashtanga yoga, not just on the Asana practice. We emphasis on yamas, niyamas, pranayama, pratyahara and meditation. This comprehensive curriculum covers Yoga philosophy based on the Patanjali's Yoga Sutras, yogic lifestyle and ethics, yogic diet, anatomy and physiology for yoga teachers and practitioners, among other topics related to the practice of cultivating a balanced life.
The online format has come up because of the persisting demands of many students as they are not able to travel or other commitments to our location. In this you will get  access to the dedicatedly recorded instruction videos and live classes.
You will get have opportunity to ask your doubts in pre scheduled live classes as well as dedicated groups with the instructors.
This will help students become a better version of themselves. This course also includes training on how to teach students in a way that helps them develops deep connection with their spiritual aspects.
Are you looking for a profound and deeper transformation or to  reset and re create your life?  Want to understand yoga beyond the mat?  Meeting the higher self within? If these thoughts are crossing in you then you are in the right place.
Do you want to learn yoga from authentic source? We are a group of committed and sincere people with more than 16 years of experience behind us.
Do you want to become a teacher who have the grip over right teaching methodologies, skills, and knowledge to teach? Imbibe the art of teaching and sharing yoga life with other.
300 Hour YTTC - Online :
Course Curriculum
Practices, Techniques, and Training
Instructional specifics for advanced yoga positions
detail on the twelve fundamental postures
practise of advanced classical variations
precise adjustments
greater comprehension of Hatha yoga
extended classical sun salutation practise
Core Clarification
Superior Standing Pose
Higher-level backbends
complex forward bends
Positions for advanced arm balancing
Superior Twist Positions
Advancing Inversion Pose
poses that open the hips
sophisticated class sequencing and planning
study of pranayama in depth
prolonged use of AnulomaViloma
In-depth Meditation
Maha bandha: Advanced Bandha (Great Muscular Lock)
Advanced Mudras (Gestures)
Yoga Teacher's Personality
Displaying & Cueing
How to plan retreats and workshops
A course on advanced meditation
Yoga ethics and philosophy of living
Studying the Yoga Sutras of Patanjali
Bhagwad Gita study
Study of the Hatha Yoga Pradipika's Morals and Lifestyle (as mentioned in Diamond Sutra)
Study of the Eightfold Yoga of the Buddha
Examining the Lankavatar Sutra
Yoga anatomy
Energy anatomy
Tantra anatomy
Physical anatomy
The Online 300-hour Yoga Teacher Training , offers a practical and realist understanding of teaching yoga. You will learn about the fundamentals of the practice, as well as methods to share it with others around the world. It offers a hands-on training program that includes all the essential elements of Yoga.
90 classical hatha yoga asanas
72 Primary series asanas of Ashtanga Vinyasa
Introduction to Intermediate Series of Ashtanga Vinyasa
Vinyasa Flow
Proper alignments of all yoga asanas given
Yoga asana variations for intermediate & advanced levels
Modifications and corrections as per individuals
How and when to modify asanas?
Deep relaxation / Yoga Nidra
Advanced Pranayamas
Bandhas and Advanced Purification Kriyas
Various Meditations
The four paths of yoga
10 main body systems
Spine and its common disorders
Difference between yoga and other physical exercises
Injury prevention and cures
Alignments, adjustments & modifications through the understanding of Anatomy
Diet and Lifestyle as per Yoga

→ What is Ayurveda?
→ Yogic diet
→ Effect of diet, nutrition, and lifestyle on body and mind
→ Body types and suitable diets
→ Diet according to Bhagwad Geeta & Ayurveda
Aim and meaning of yoga
Five principles of yogic practice
Four paths of yoga
Eight limbs of Raja Yoga
Seven stages of awareness
Three gunas – sattva, rajas, tamas
Maya, prakriti, brahman, avidya
Atman, parmataman, jiva
Three bodies; physical, astral, spiritual
Four inner instruments; mind, intellect, subconscious, ego
Working of the mind
Five major and five minor pranas
Chakras and their relation to systems
History, Origin of Hatha Yoga & other forms of Yoga
Evolution of Hatha yoga tradition.
How Spiritual systems evolved through time
Psychological understanding of Bhagwad Geeta
Understanding yoga through Upanishads
Psychology of a teacher
Psychology of a student
Correction and guidance techniques
Communication techniques
How to create a proper class environment?
How to manage class and students
Learning to manage difficulties as a yoga teacher
Important pointers on teaching a yoga class
The basic structure of a yoga class
The basic structure of the beginner's course
Ethical Guidelines

→ Ethical guidelines for a yoga teacher

Running Your Own Yoga School

→ How to set up your yoga business or yoga studio?

How to develop & improve your teaching style
How to become an effective & professional teacher
Specific Teaching Methodologies to master the Art of teaching
Practical classes with more refined hands-on corrections to improve teaching
Chance to lead the whole class as a teacher.
Different Meditations devised by Osho
Meditations from the tradition Budha
Cyclic Meditation, Yog Nidra
Mediation inspired by George Gurdjieff
Mantra Chanting and breathing meditations.

Note: – Choice of meditations vary based on group energy.
Upcoming Online - 300 Hour Yoga Teacher Training (2023-2024)
| Start Date | End Date | Room Per 2 Share | Private Room | |
| --- | --- | --- | --- | --- |
| 5 Sep 2023 | 26 Sep 2023 | € 1,495 | € 2,040 | Apply Now |
| 28 Sep 2023 | 19 Oct 2023 | € 1,495 | € 2,040 | Apply Now |
| 21 Oct 2023 | 11 Nov 2023 | € 1,495 | € 2,040 | Apply Now |
| 13 Nov 2023 | 04 Dec 2023 | € 1,495 | € 2,040 | Apply Now |
| 6 Dec 2023 | 27 Dec 2023 | € 1,495 | € 2,040 | Apply Now |
| 3 Jan 2024 | 24 Jan 2024 | € 1,495 | € 2,040 | Apply Now |
| 26 Jan 2024 | 16 Feb 2024 | € 1,495 | € 2,040 | Apply Now |
| 18 Feb 2024 | 10 Mar 2024 | € 1,495 | € 2,040 | Apply Now |
| 12 Mar 2024 | 02 Apr 2024 | € 1,495 | € 2,040 | Apply Now |
| 04 Apr 2024 | 25 Apr 2024 | € 1,495 | € 2,040 | Apply Now |
| 27 Apr 2024 | 18 May 2024 | € 1,495 | € 2,040 | Apply Now |
| 20 May 2024 | 10 Jun 2024 | € 1,495 | € 2,040 | Apply Now |
Live classes
Recorded video Instructions
Certificate of completion
This 300-hour yoga Teacher Training course in India will provide you with a deeper understanding of the following subjects and skills: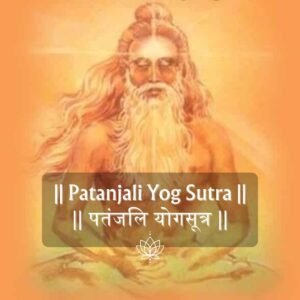 Understanding the ancient philosophy of Yoga, concepts like prana, chakras, mind, karma, etc in an analytical and non-sectarian way.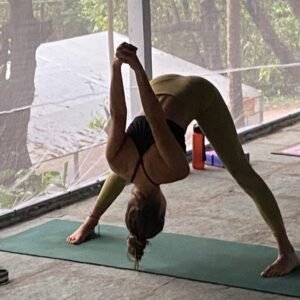 Hatha Yoga and Ashtanga Yoga
Gain a deep understanding of the alignments, instructions, benefits, contraindications, physiology of Hatha Yoga poses.
Anatomy and Energy Anatomy
You'll be learning how yoga poses affect our physical and astral bodies, can help improve our health, flexibility, and overall function of our organs. Understanding the advanced principles of human anatomy and physiology, enabling you to avoid injuries in your practice.
Worldwide Accredited Certification
With our certificate, you will be qualified to teach yoga worldwide. We are accredited with Yoga Alliance USA and this certificate will enable you to register yourself with Yoga Alliance USA. You can start teaching yoga globally once you complete your 300 hour Yoga Teacher Training.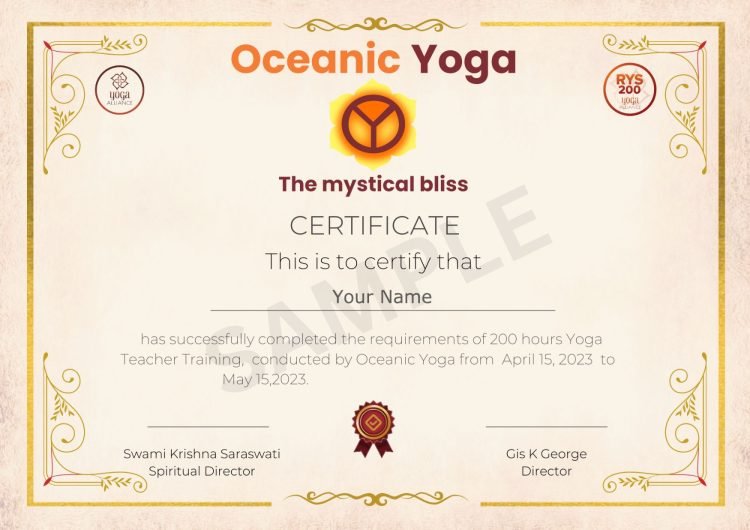 Become an Internationally Certified Yoga Instructor
Once you complete the course and assessment we will award and recognize you with certificate and you will be qualified to teach yoga worldwide. You can become a member with yoga alliance by registering yourself in their website. The registration process is self explanatory and we will guide you through the process.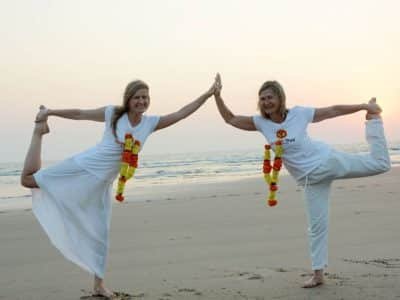 Eligibility To Participate In 300 Hour Yoga TTC Online
Most frequent questions and answers