300 Hours Yoga Teacher Training in Rishikesh​
300 Hour Yoga Teacher Training in Rishikesh, India

This 300 Hour Yoga Teacher Training is created for individuals with aspirations of becoming yoga teachers but is appropriate for any individual wishing to further expand their yoga practice.Come join this month long program devoted to traditional authentic teachings, deeper understanding of yoga and self healing through yoga. Whether you are a beginner or advanced in your practice, all yoga practitioners are welcome and encouraged to join this teacher training.
Join hundreds of students from all over the globe who have experienced our unique and engaging approach to teaching yoga.
The medium of communication in this course is English, so it requires a certain amount of proficiency in the language to be able to handle and respond to the instructions and lectures. There are no educational requirements to join. As long as you come with an open mind and kind attitude you are most welcome to join.
The age of the candidate shouldn't be less than 18 or more than 60 at the time of admission.
Yoga Teacher Training School in Rishikesh, India
Whether you are a beginner or a yoga teacher, Yoga Teacher Training School in Rishikesh is the place for you. The teachers are very friendly and well-trained. The classes are small and intimate. The facilities are clean, quiet and well-maintained.
The training center is very close to the Ganges river and has beautiful scenery. It is only a short walk from downtown Rishikesh. Aside from Yoga, the center also offers retreats, workshops, and Ayurveda. It is a well-known yoga school in India. It teaches different yoga scriptures and meditation. The courses are arranged for beginners and advanced levels. It also offers two weeks retreats and one-week retreats.
Students have the option of choosing the course according to their budget.
The teachers try to create a positive atmosphere for students. Moreover, the school offers simple, nutritious food. The staff is also helpful. The staff at this school is friendly and humorous. They have a deep knowledge of the subjects and are helpful. They greet all the accommodations with a smile. They are family and friends of the staff. They are approachable and encourage suggestions to enhance the student experience.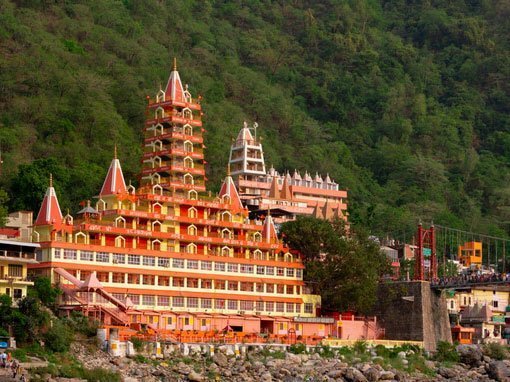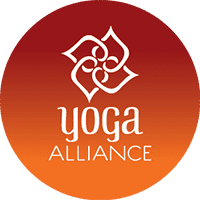 Oceanic Yoga School, India
Affiliated to Yoga Alliance RYS 200, USA
The natural view from the Oceanic Yoga Ashram in Goa is simply breath-taking. Our ashram is  just ten minutes away from Morjim beach and is located on a hillock overlooking Arabian Sea. It is also home to a variety of birds. You will have a wonderful swimming pool from where you can watch the sun setting in the Ocean and it is one of the most beautiful view point for sunset in the entire Goa. The location is blessed with lush green nature where you can find lots of fruit bearing trees like mangos, guava, chikkus (Sapodilla Plums), coconuts, mangosteen, cashew nuts ,date palms, banyan trees, bananas and many more.
Some of our students describe the place as " The Himalayas of Goa" as it holds the silence and serenity of the Himalayas  and it is secluded but safe, just 10 minutes away from the beach.
Oceanic Yoga School is rated as one of the best places for Yoga Teachers Training and Yoga & Ayurveda Retreats in India. Here you will get all the support systems, techniques, knowledge, and guidance that you may need to become a confident and knowledgeable Yoga Teacher. The cottages are simply marvelous and are airconditioned. It has a balcony and many of our cottages provides view of Arabian Sea.
The food is vegetarian or vegan on demand. Ashram offers wellness activities and Ayurvedic treatments, Hydro therapy and rejuvenation therapies. This is an ideal place for spiritual seekers to explore the traditional Ayurveda and Yoga in India.
Are you looking for a profound and deeper transformation with in you? Want to take yoga beyond the mat? A life style change? Meeting the higher self within? If these thoughts are crossing in you then you are in the right place.
Do you want to learn yoga from authentic source? We are a group of committed and sincere people with more than 16 years of experience behind what we are offering
Do you want to become a teacher who have the right teaching methodologies, skills, and knowledge to teach?
300 Hours Yoga Teacher Training:
Course Outline
300hrs Yoga Teacher Training in Rishikesh is suitable for
This Yoga Teacher Training Course is designed by the experienced Yoga Teachers . While making the outline of the course we went on putting a lot of emphasis on the needs of a beginner as well as the intermediate practitioner of Yoga.
So, this course not only guides the beginner towards their first step into the world of Yoga but at the same time helps the intermediate practitioner to move forward in their journey with clear directions.
The teacher training will cover traditional Hatha, Ashtanga and partly Vinyasa Yoga, pranayama, yoga philosophy/ethics/lifestyle, anatomy and physiology, teaching methodology, purification kriyas, mudras, mantras chanting, bhandas and meditation. Besides these main topics our team is also passionate about sharing with you the experience and teachings of
Naturopathy and five elements kriyas
Yoga Nidra (Level I, II and III)
Various yogic breathing techniques
This 300 hour yoga Teacher Training course in India will provide you with a deeper understanding of the following subjects and skills: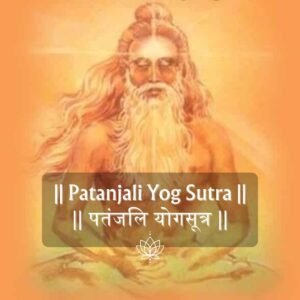 Understanding the ancient philosophy of Yoga, concepts like prana, chakras, mind, karma, etc in an analytical and non-sectarian way.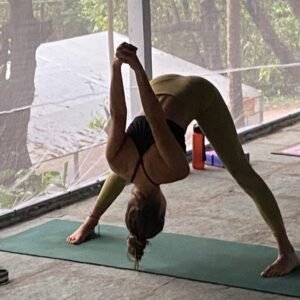 Hatha Yoga and Ashtanga Yoga
Gain a deep understanding of the alignments, instructions, benefits, contraindications, physiology of Hatha Yoga poses.
Anatomy and Energy Anatomy
You'll be learning how yoga poses affect our physical and astral bodies, can help improve our health, flexibility, and overall function of our organs. Understanding the advanced principles of human anatomy and physiology, enabling you to avoid injuries in your practice.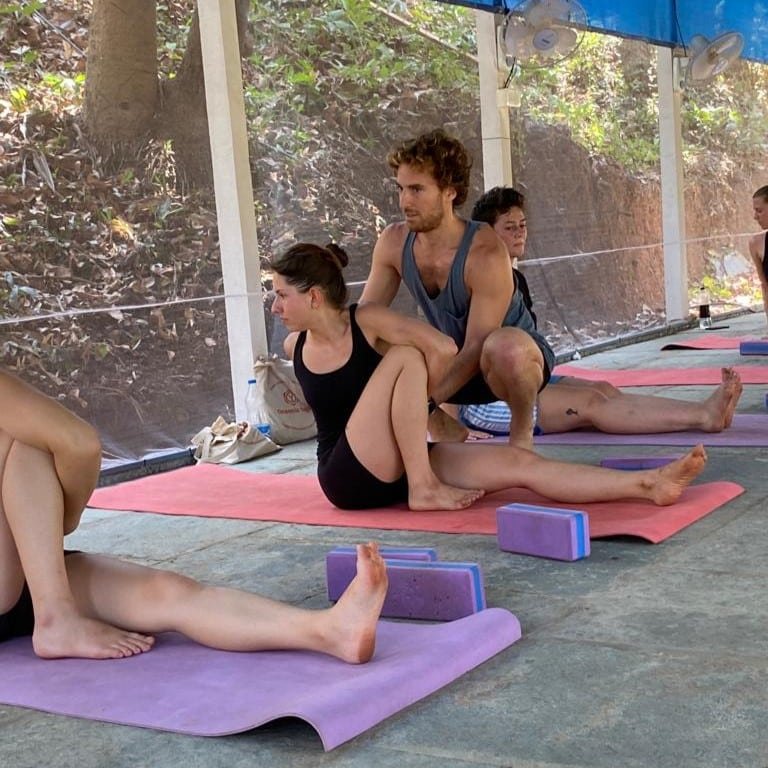 You will learn expert teaching techniques, the art of instruction, correction, and modification that develop the skills and confidence to teach others. You will understand how and when to assist a student & principles of sequencing.
Eligibility To Participate In The 300 Hour Yoga TTC
Our Yoga teacher training in Rishikesh is designed to give you valuable techniques, methodologies, and knowledge to develop and flourish in your yoga journey. Your confidence level will improve as you gain the right expertise to teach and inspire others. With these authentic, committed, and sincere transmission, you will adapt yourself to any given situations in life in class and outside by remining grounded and connected with your higher self. Physical, mental and emotional wellbeing is a natural outcome of your committed practice when you participate in our programs as it is designed to evolve human consciousness and health with mystical wisdom behind.
Note: The schedule mentioned above is a sample and can change on a batch-to-batch basis.
28 nights accommodation
Daily 3 Times vegetarian food
Certificate of completion
1 notebook and a pen
1 neti pot and 1 basti pot
Airport pickup from Dehradun airport
One of the oldest Yoga School in Goa
Oceanic Yoga started its foundation in Goa in 2007, India. Many experienced Yoga practitioners and beautiful souls were drawn to the Ashram and joined Oceanic Yoga's teaching team, and shared their knowledge with the best.  More than 2500 students graduated through us.
Oceanic Yoga is a Registered Yoga School in Goa (RYS 200) by Yoga Alliance, and our teachers are experienced and qualified to teach Yoga Teacher Training Courses and Yoga Retreats. Oceanic Yoga school helps students to learn, transform, and spread their love and light to the world.
Awareness, yoga, meditation, harmony, peace, and self-transformation are the qualities we uphold for the school and for our Yoga Teacher Training Students. The school professes that teaching yoga and meditation goes beyond just being a job or business, but rather a way of living. Teaching yoga is another way to instill one's own yoga and meditation practice regularly. Yoga teacher training program is to deepen your learning and teaching abilities and developing yourself as a more rounded and grounded teacher and person. We can embrace the fact that we are both the student and teacher at the same time. To be a teacher is a great responsibility and necessity to our world that need great teacher more than ever. Millions of people are groping in the dark and suffering with psychological and emotional challenges, unaware of the opportunity that yoga and meditation practices bring to focus life perspectives towards the positive. Now, the world is going through critical time where intense vibrations seem to overwhelm our potential inner calm. Through the practice of yoga, we can become the eye in the storm and dedicate our attention, intention and focus to resonate with positivity within us and let it spread unconditionally to those that come to us to learn, take refuge or be inspired.
Oceanic Yoga School is an experienced yoga school providing professional yoga education since 2007 in the traditional systems of Ashtanga and Hatha Yoga. We have the best and ideal Yoga Ashram in North Goa for anyone who want to experience the beauty and luxury of nature along with Yoga, Mediation, Ayurvedic Massage, Swimming Pool with Ocean view and delicious and variety of vegetarian Indian dishes without the hotness of chilies. 🌶️
2500+ Yoga Teachers Certified
Over 2500 students got trained through us since 2007 and thus gained proficiency in designing impactful courses and how to deliver it to the aspirants in the perfect way and format. Many of our students are running yoga studios successfully in their own countries.
Oceanic Yoga School in Goa is located on a small hillock overlooking Arabian Sea with a swimming pool having a feeling of infinite sky and ocean meeting each other. The cottages are with balconies and are air-conditioned whole property is surrounded by   lots of trees and still just 10 minutes from the beach.
Authentic, Committed, and Sincere
Yoga Teachers and Meditators
We are a small group of people who are committed their life for self-growth and yoga and we believe that spreading yoga and meditation is one of the best things we can do in the world to participate in collective consciousness upliftment.
Oceanic Yoga Ashram Rishikesh, India
A registered Yoga school (RYS) in India is an opportunity to learn about the ancient practice of Yoga and its many benefits. One of the most beautiful places to train to be a Yoga teacher in India is Goa. The state is famous for its bohemian vibe, reflected in the Oceanic Yoga Center, where a 200-hour Yoga TTC can be completed. Expert gurus guide students on their way through the instructive path. Most programs are conducted at our ashram which is surrounded by fascinating landscapes and natural beauty. It is an ideal location away from the city and stressful modern life.
It is also home to a variety of birds. So the best yoga teacher training India is the perfect place for you to practice Yoga and live a healthy lifestyle.
Oceanic Yoga Center is rated as one of the best places for Yoga Teachers Training and Yoga & Ayurveda Retreats in India. Here you get all the amenities you need to train to become a Yoga teacher. With eco-friendly rooms and healthy vegetarian food, this is an ideal place for spiritual seekers to explore the traditional Ayurveda and Yoga in India. The food is vegetarian or vegan (on demand).
The natural view from the Oceanic Yoga Center is simply breathtaking. The training for yoga teacher Goa is located in a beautiful location, just ten minutes away from Morjim beach.
Mr. Vishal Sharma is a certified yoga trainer. He has completed a master of arts in Yogic science. He has also done a one-year diploma in Yoga and 500 hours TTC. Master of Arts in Yogic Science from Uttarakhand Sanskrit University in 2018. Certificate of participation in the Yogasan Championship organized by Shri Jai Ram Sanskrit Mahavidyalaya in April 2017. Certificate of participation in the International Yoga Festival for one week in March 2017. Certificate of Uttarakhand Yoga Culture Federation affiliated with Department of Ayush Ministry of Family and Health Welfare Govt. Of India.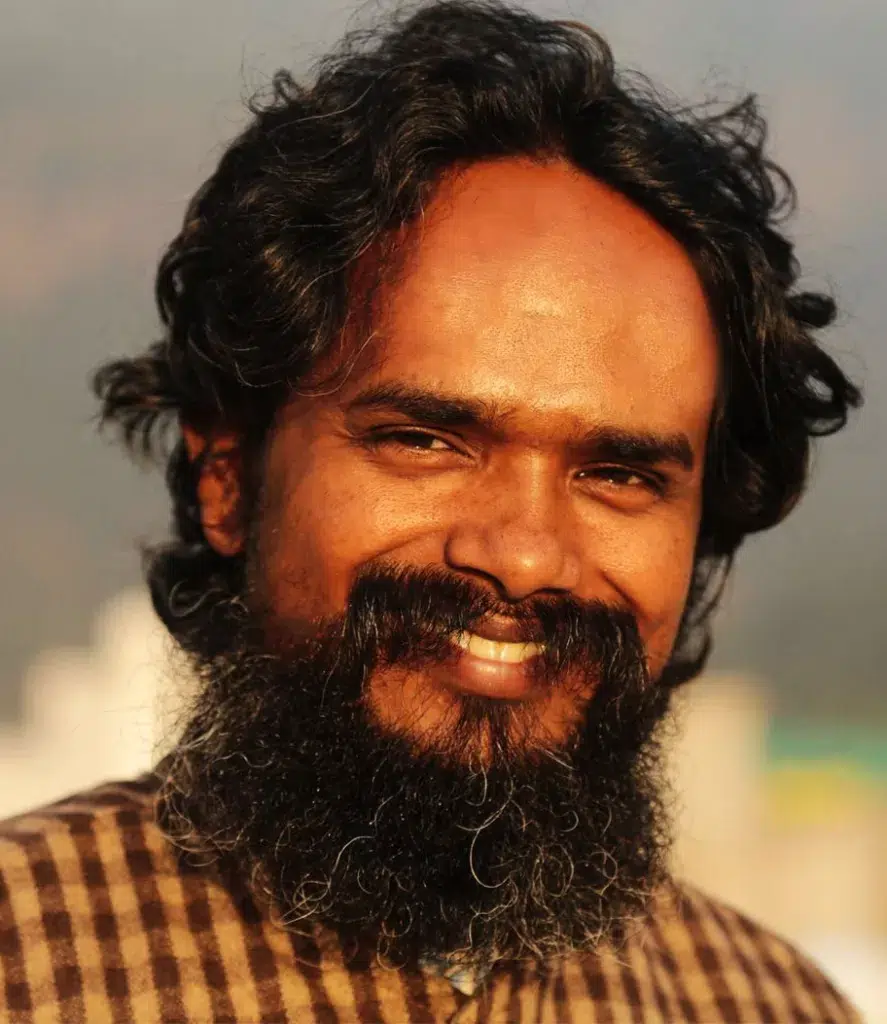 Siddhant, whose root is "Deep in the Spiritual" and his flowering is "Outside". He left his house for the sake of knowledge after his graduation, Bachelor in Science (B.Sc.). He visited different places for the sake of Spiritual Awakening and finally came to Rishikesh and started his intense spiritual practice near the presence of holy river Ganga and the Himalaya. By the time, he frequently visited different great Sadhus and Yogis to unlock the secret of life and to discover the unique spiritual practices. Those techniques have a very powerful impact on Siddhant to his spiritual transformation. He spent years with the different spiritual Masters and Yogis in Himalaya and all over India. In the guidance of great Yogis, he learned and practiced various types of Yoga with proper understanding. After years of serving, learning and practicing, Siddhant chose 'The Path of Yoga' to serve humanity. He has been guiding the students, different aspects of Yoga, some unique tips and techniques for growth and success since years. Siddhant focused on the Yoga Philosophy, Meditation and Pranayama as these all develop the right Understanding and the attitude of Gratitude in you for your growth.
He had envisioned of opening up of a yoga school that presents yoga in its true essence combined with the traditional detoxification science of Naturopathy. A large part of Hari Ji's childhood was spent in serving and taking care of hundreds of sages and sadhus. Being a national level player in his youth, yoga was an essential part of his routine. However, he realized that in present times, the bodies of most people are full of emotional and other kinds of garbage, which hinders one's growth. This led him to develop "Emotional Blockage" treatments as well as using Naturopathy detoxification.
Worldwide Accredited Certification
With our certificate, you will be qualified to teach yoga worldwide. You can start teaching yoga globally once you complete your 300 hour Yoga Teacher Training.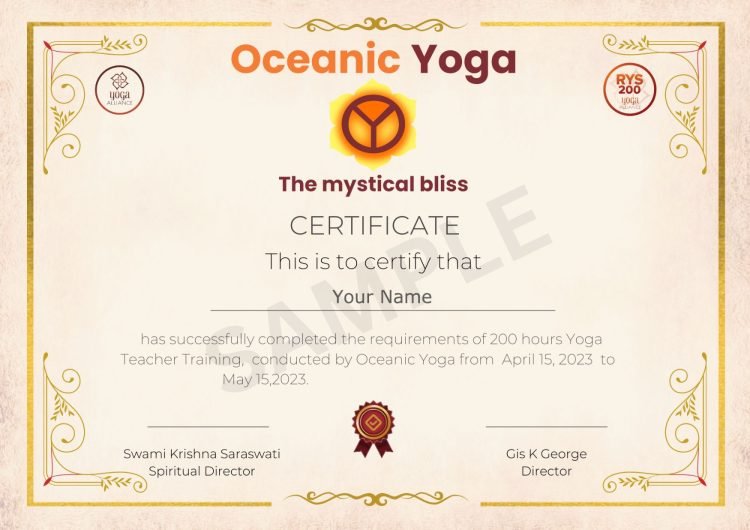 Become an Internationally Certified Yoga Teacher in 29 Days
With our certificate, you will be qualified to teach yoga worldwide. You can become a member with Oceanic yoga international by registering yourself with us . The registration process is simple and we will guide you through the process.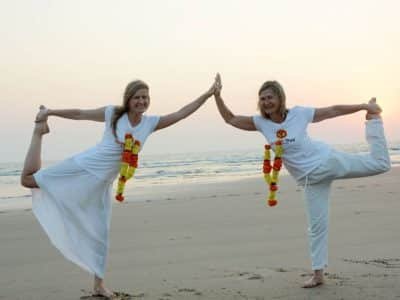 Read What Our Students Are Saying
Choose 200 Hour Yoga TTC Package
Most frequent questions and answers